Public Library in Bastrop, Texas
Page 2 | Page 1
The Bastrop Public Library is located at 1100 Church Street. The phone number is 512/321-5441. Internet Access Computers are available. There are 25,000 volumes including audio/visual materials. There is an Interactive Library Loan Program available.
Hours:
MWF: 10 a.m.-6 p.m
Th: 1 p.m. - 9 p.m.
Sat: 9 a.m.-4 p.m.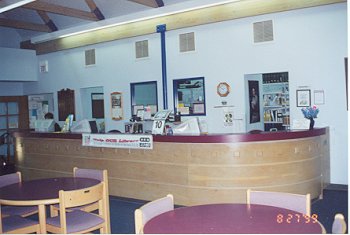 View of the Front Desk.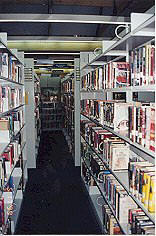 View of typical aisle of book shelves.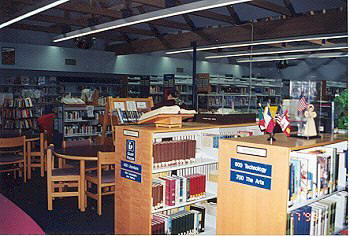 Reference Section.
Return to Page 1 of pictures of the Bastrop Public Library.
Return to the Photo Tours Page
I invite your comments and suggestions! E-mail: neil@bastroptexas.net.
Bastrop High School Class Reunions
The Community | Site Search | Meet Neil Gurwitz | Community Calendar
Photo Tours | Comments/Questions | Mailing List | Links | Home
Web hosting, design, and database development by Eager Web Services, LLC
Copyright © 1999-2007 Bastrop Texas Network. All rights reserved.