Public Library in Bastrop, Texas
Page 1 | Page 2
The Bastrop Public Library is located at 1100 Church Street. The phone number is 512/321-5441. Internet Access Computers are available. There are 25,000 volumes including audio/visual materials. There is an Interactive Library Loan Program available.
Hours:
MWF: 10 a.m.-6 p.m
Th: 1 p.m. - 9 p.m.
Sat: 9 a.m.-4 p.m.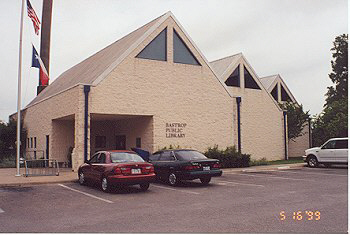 View of the Bastrop Public Library.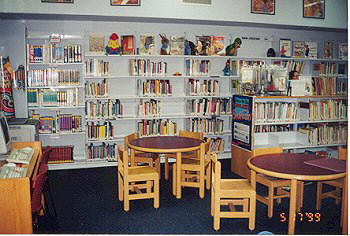 View of the Children's Corner.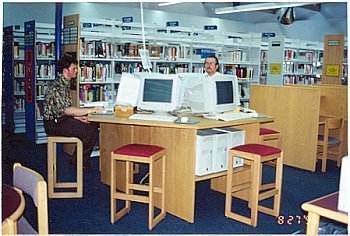 The Computer Section with Internet Service.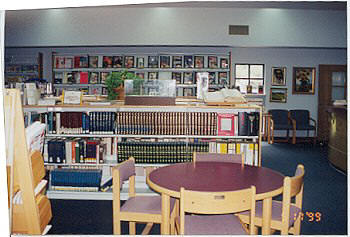 View of reference and magazine section.
View additional pictures of the Bastrop Public Library.
Return to the Photo Tours Page
I invite your comments and suggestions! E-mail: neil@bastroptexas.net.
Bastrop High School Class Reunions
The Community | Site Search | Meet Neil Gurwitz | Community Calendar
Photo Tours | Comments/Questions | Mailing List | Links | Home
Web hosting, design, and database development by Eager Web Services, LLC
Copyright © 1999-2007 Bastrop Texas Network. All rights reserved.