New Buildings and Businesses In Bastrop, Texas - Page 7
July 2005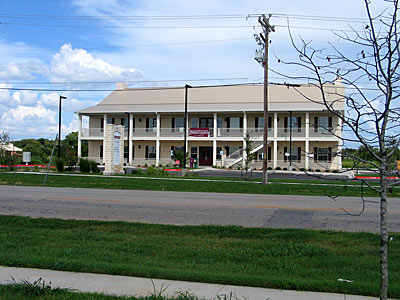 Stanberry & Associates Realtors have moved in their new building on Hasler Blvd.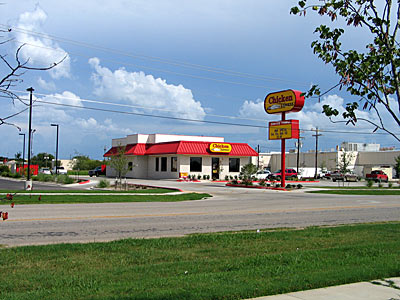 New Chicken Express on Hasler Blvd.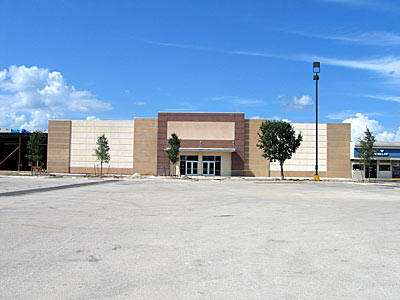 The new Bealls Department Store will be finished soon.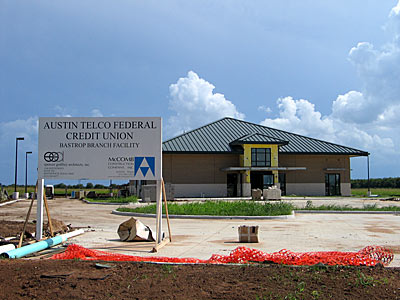 Austin Telco Federal Credit Union will open soon.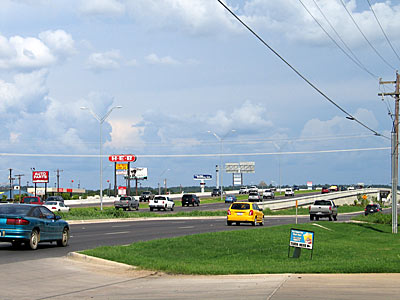 A view of the new freeway (overpass) and access road through Bastrop.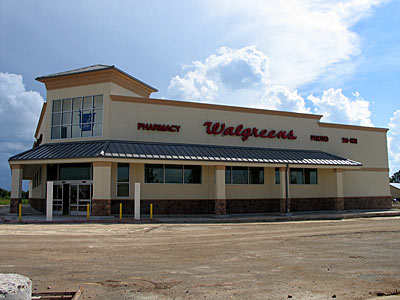 The new Walgreen's is due to open in August 2005.
I invite your comments and suggestions! E-mail: neil@bastroptexas.net.
Bastrop High School Class Reunions
The Community | Site Search | Meet Neil Gurwitz | Community Calendar
Photo Tours | Comments/Questions | Mailing List | Links | Home
Web hosting, design, and database development by Eager Web Services, LLC
Copyright © 1999-2007 Bastrop Texas Network. All rights reserved.