Bastrop Economic Development Corporation
Industrial Park
- Page 1


(Pictures - December 1999)

The Bastrop Economic Development Corporation established an Industrial Park to bring industry to Bastrop and create quality jobs for our community. Since the park's infrastructure has been completed, our first occupant, GARMENTS TO GO has now occupied the first site. The Coghlan Group is now also an active part of our beautiful Industrial Park! More announcements of new companies are expected soon. If you would like further information, please contact Joe Newman, Executive Director, at joenewman@bastropedc.org or Barbara Jeschke, assistant to the President, at barbara@BastropEDC.org or please call 512-303-9700.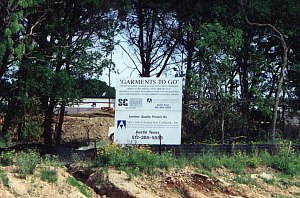 View of Garments To Go from the main thoroughfare.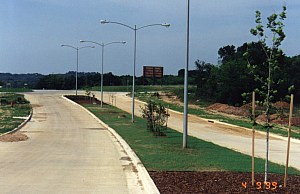 View of the entrance to BEDC Industrial Park.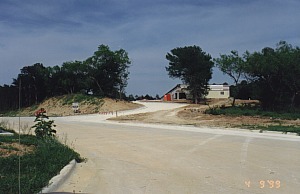 View of Garments To Go from its entrance drive.
Return to the Progress and Challenges Index.
Return to the Photo Tours Page
I invite your comments and suggestions! E-mail: neil@bastroptexas.net.
Bastrop High School Class Reunions
The Community | Site Search | Meet Neil Gurwitz | Community Calendar
Photo Tours | Comments/Questions | Mailing List | Links | Home
Web hosting, design, and database development by Eager Web Services, LLC
Copyright © 1999-2007 Bastrop Texas Network. All rights reserved.