Yesterfest 2005 - Page 1
The 2005 Yesterfest Celebration was held at Fisherman's Park on Saturday, April 23. The Festival is one of Bastrop's finest celebrations Some of the scenes, activities and entertainment are shown. Yesterfest celebrates the pioneer days of Bastrop County. There are demonstrations of all types of pioneer skills. There are also historic reenactments, quilting, dancing, children's games, music and lots of food. This event is sponsored by the Bastrop Opera House. Don't miss next year's celebration.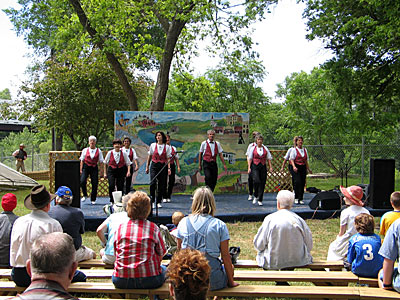 The 2005 fine performance by the Clickety Cloggers of Austin.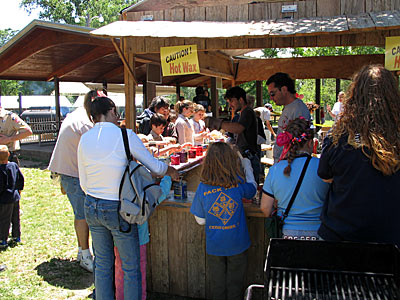 Candle Making Booth is always popular.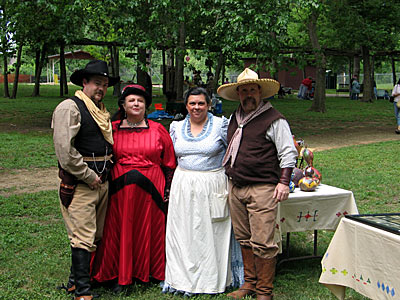 The Texas Pistolaros, gunfight re-enactors, in action. This group performed skits and some pose here before performances.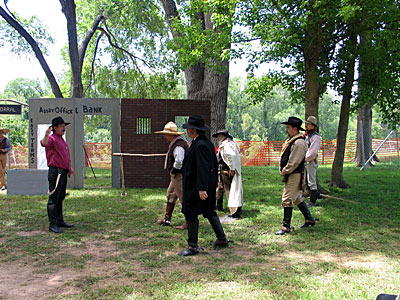 The Texas Pistolaros shootout -- some unfriendly folks arrive at the bank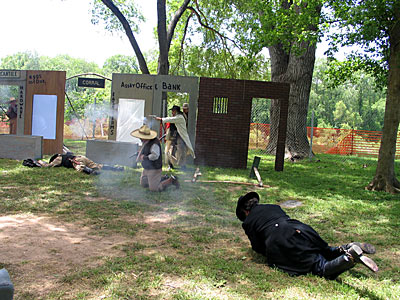 The Texas Pistolaros shootout--villains meet the wrath of the US Marshall.
View more pictures - Select below
Bastrop High School Class Reunions
The Community | Site Search | Meet Neil Gurwitz | Community Calendar
Photo Tours | Comments/Questions | Mailing List | Links | Home
Web hosting, design, and database development by Eager Web Services, LLC
Copyright © 1999-2007 Bastrop Texas Network. All rights reserved.