Annual

Patriotic Festival
Saturday, July 2, 2005
The 2005 Patriotic Festival was held at Fisherman's Park on July 2, 2005. The Austin Symphonic Band returned for another wonderful performance prior to and during the outstanding fireworks display. Despite record heat, another large appreciative crowd attended. The festival this year also included arts & crafts, live music, lots of great food and games.
The final draft of the Declaration of Independence was adopted July 4, 1776, and Independence Day has been the chief American patriotic holiday ever since. The Patriotic Festival in Bastrop is celebrated the first Saturday in July each year. Pictures of the Fireworks Display follow with excerpts from the Declaration of Independence. -photos by Neil R. Gurwitz.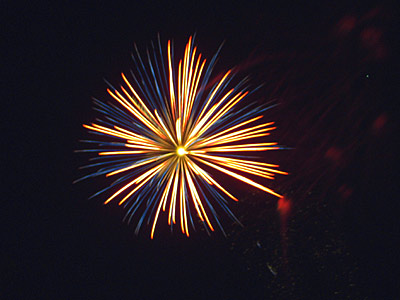 "We hold these truths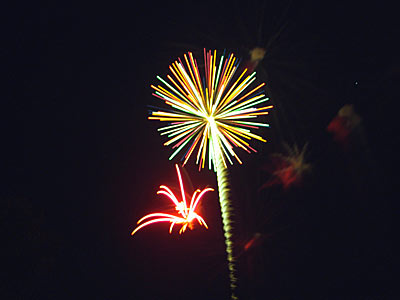 to be self-evident,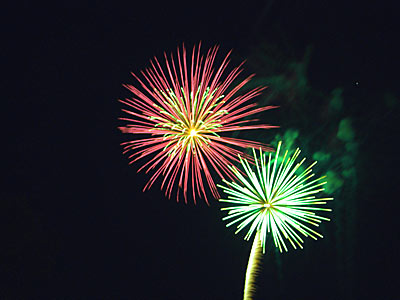 that all men are created equal,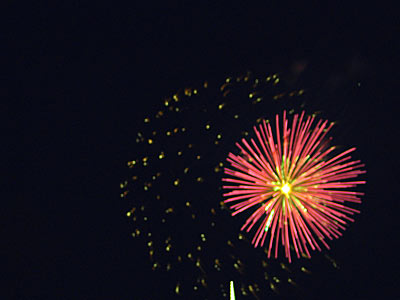 that they are endowed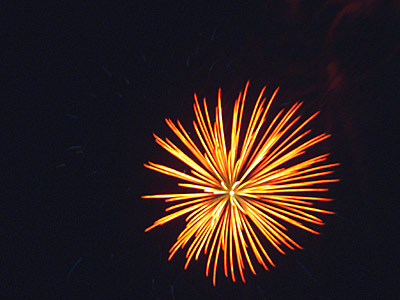 by their Creator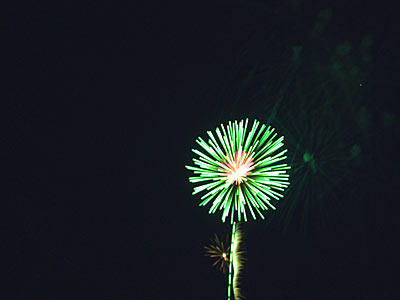 with certain unalienable Rights,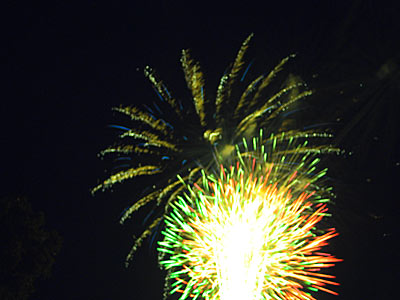 that among these are Life,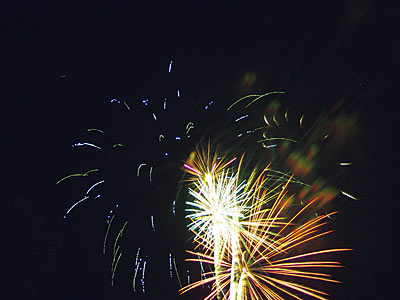 Liberty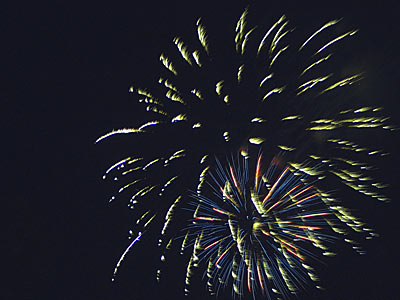 and the pursuit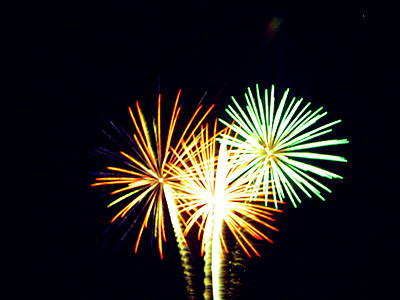 of Happiness."
Presented to the Community by The Bastrop Chamber of Commerce (512) 321-2419
Menu - Bastrop Annual Patriotic Festival
Bastrop High School Class Reunions
The Community | Site Search | Meet Neil Gurwitz | Community Calendar
Photo Tours | Comments/Questions | Mailing List | Links | Home
Web hosting, design, and database development by Eager Web Services, LLC
Copyright © 1999-2007 Bastrop Texas Network. All rights reserved.