Bastrop Street and Drainage Construction
(April 1999)
Progress and challenges: Scenes of our Street And Drainage construction.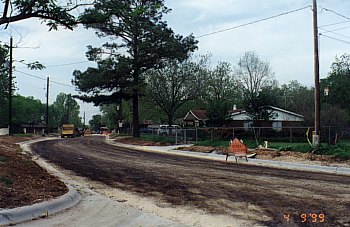 A view of the construction on adjacent streets to Lincoln Dr., and the need for patience as we incur inconveniences due to the construction.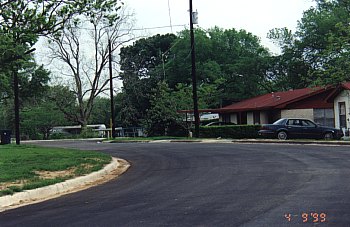 Lincoln Drive Completed! A credit to all!
Return to the Progress and Challenges Page
I invite your comments and suggestions! E-mail: neil@bastroptexas.net.
Bastrop High School Class Reunions
The Community | Site Search | Meet Neil Gurwitz | Community Calendar
Photo Tours | Comments/Questions | Mailing List | Links | Home
Web hosting, design, and database development by Eager Web Services, LLC
Copyright © 1999-2007 Bastrop Texas Network. All rights reserved.