The Bastrop Opera House
Page 1 | Page 2
The Bastrop Opera House is located at 711 Spring Street. The phone number is 512/303-6283 and for ticket information 512/321-6283. The Opera House was built in 1889 by Bastrop businessman P.O. Elzner. The Opera House sponsors Theatre Productions, children's theatre, arts and crafts fair, and the annual Yesterfest pioneer heritage festival. Chester Eitze is Director of the Opera House. Click here for the Bastrop opera House schedule.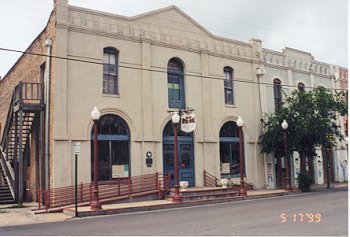 The Bastrop Opera House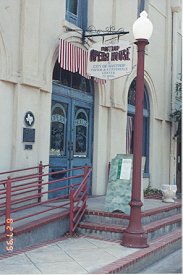 Opera House Entrance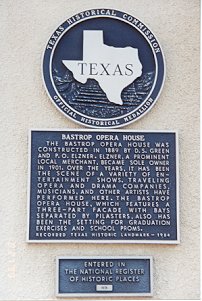 Texas Historical Medallion & National Register of Historic Places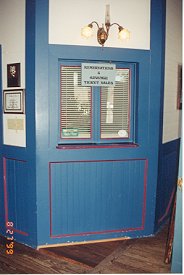 Reservations and Tickets Window
View Page Two of the Bastrop Opera House Photo Tour
Return to the Photo Tours Page
I invite your comments and suggestions! E-mail: neil@bastroptexas.net.
Bastrop High School Class Reunions
The Community | Site Search | Meet Neil Gurwitz | Community Calendar
Photo Tours | Comments/Questions | Mailing List | Links | Home
Web hosting, design, and database development by Eager Web Services, LLC
Copyright © 1999-2007 Bastrop Texas Network. All rights reserved.