Loblolly Pines Village
Page 1 | Page 2

Loblolly Pines Village is a meeting, recreation, and Lodging Facility located on thirty eight acres in the Lost Pines at the corner of Texas Highway 21 and FM 1441 in Bastrop County. It is a full service meeting and recreation facility that can handle business meetings, seminars, wedding receptions, reunions and any other function requiring indoor space up to 150 people per hall. For an outdoor group 1,000 or more can be handled in their landscaped grounds. Catering is available for any size groups. There are thirty rooms available for lodging. with a swimming pool, tennis courts, volley ball court, horse shoe pits on the 38 treed acres. A new cafe has recently opened. The village is 2 miles from Bastrop State Park and Lake Bastrop, and 5 miles from downtown Bastrop. Phone: (512) 321-2499. The following are scenes from Loblolly Pines Village: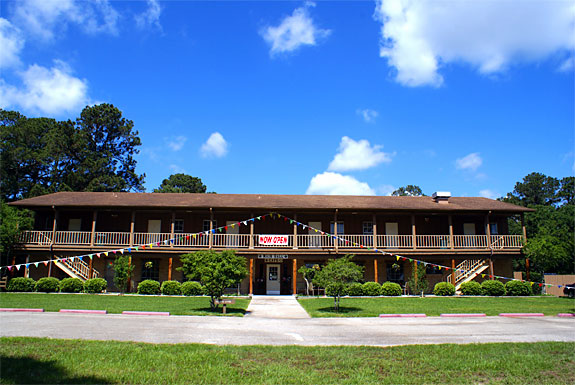 Main Hall and Cafe - Loblolly Pines Village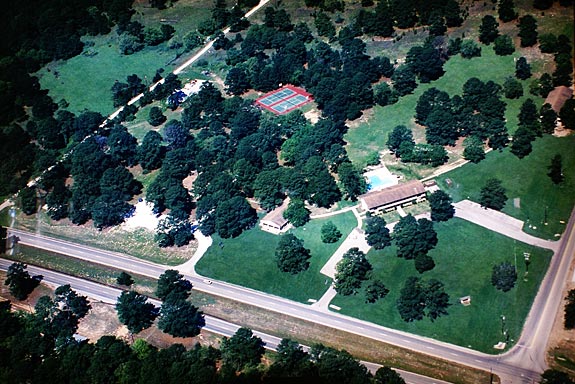 Aerial Map View-Loblolly Pines Village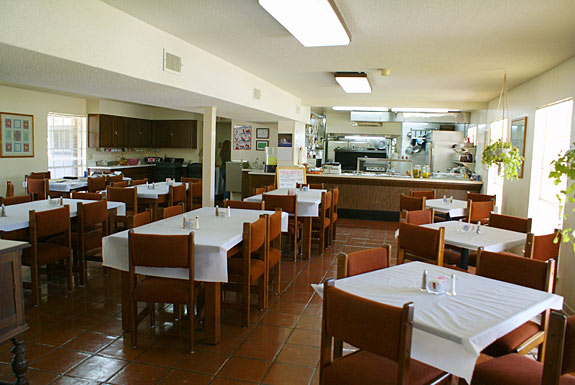 Part of Cafe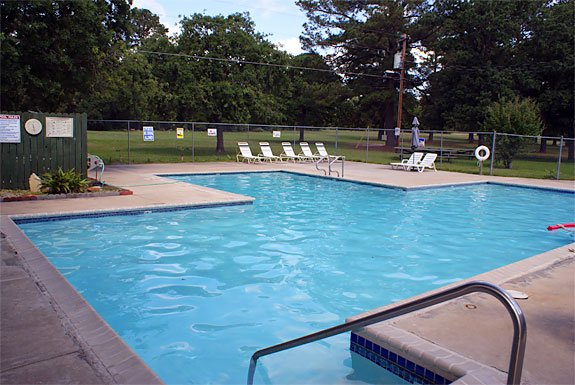 Swimming Pool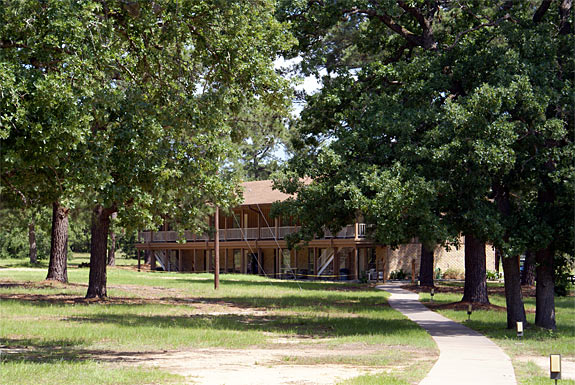 Lodging Area
Loblolly Pines Village
Page 1 | Page 2
Return to the Photo Tours Page
I invite your comments and suggestions! E-mail: neil@bastroptexas.net.
Bastrop High School Class Reunions
The Community | Site Search | Meet Neil Gurwitz | Community Calendar
Photo Tours | Comments/Questions | Mailing List | Links | Home
Web hosting, design, and database development by Eager Web Services, LLC
Copyright © 1999-2007 Bastrop Texas Network. All rights reserved.