River Valley Farmer's Market
Bastrop, Texas - Page 1
On May 28, 2004, the River Valley Farmer's Market moved into their new Bastrop location at 1308 Chestnut Street. The City of Bastrop and the Bastrop Economic Development Corporation have built 2 pole barns to house the Farmerís Market, right across the street from the previous location, under large shade trees. The River Valley Farmer's Market has been providing fresh vegetables and fruits for more than 15 years in the Bastrop County Area. Their new hours for Bastrop are Fridays (1-6) and Saturdays (10-2). View photos of scenes at their new facility.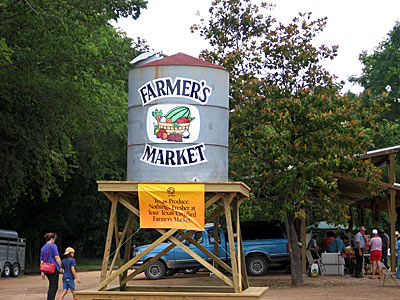 Entrance sign to the new Bastrop Farmers Market location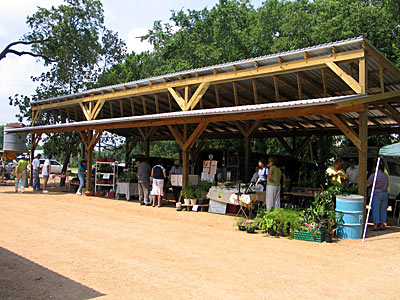 Westside pole barn of the Farmers Market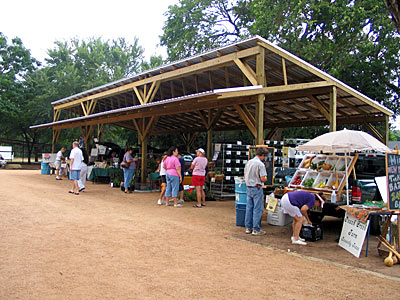 Eastside pole barn of the Farmers Market
Scenes of vendors booths...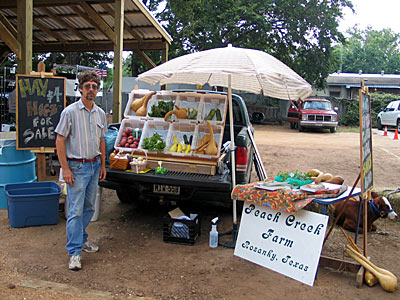 Return to the Photo Tours Page
I invite your comments and suggestions! E-mail: neil@bastroptexas.net.
Bastrop High School Class Reunions
The Community | Site Search | Meet Neil Gurwitz | Community Calendar
Photo Tours | Comments/Questions | Mailing List | Links | Home
Web hosting, design, and database development by Eager Web Services, LLC
Copyright © 1999-2007 Bastrop Texas Network. All rights reserved.