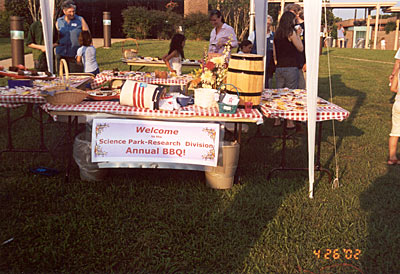 Welcome to the Science Park-Research Division Annual BBQ.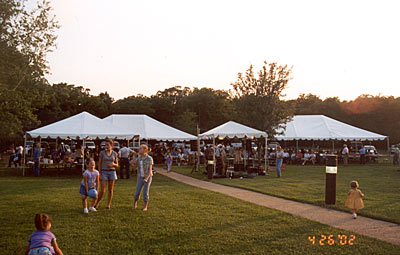 Scene of the crowd and tents set up for dining and the silent auction.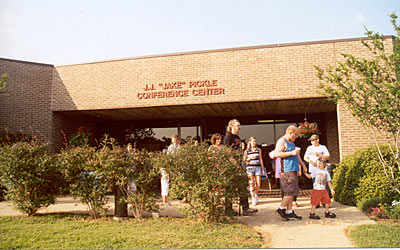 The J .J. "Jake" Pickle Conference Center at the Research Park. The Center was honored to have the Hon. J. J. Pickle in attendance. This conference center was named for the former member of the U.S. House of Representatives.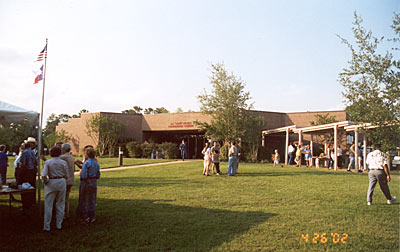 Another view of the Conference Center and grounds.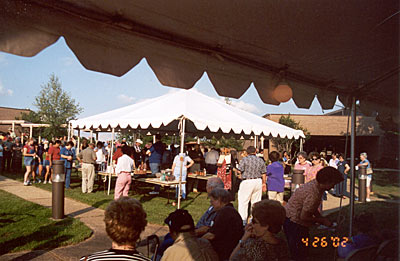 View of the silent auction articles to raise funds for Cancer Research.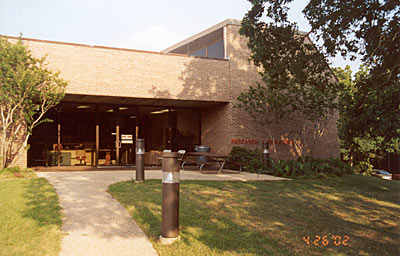 View of the Research Laboratory Building.
Bastrop High School Class Reunions
The Community | Site Search | Meet Neil Gurwitz | Community Calendar
Photo Tours | Comments/Questions | Mailing List | Links | Home
Web hosting, design, and database development by Eager Web Services, LLC
Copyright © 1999-2007 Bastrop Texas Network. All rights reserved.