Bastrop Public Library Activities-2002
The Bastrop Public Library is in the midst of numerous activities at this time. The Bastrop Public Library Planning Project Committee began meeting on April 8, 2002 and will continue meeting throughout the summer to establish a vision of library services for the community, build a consensus for future action with direction and goals for the library for the next 5 to 9 years. Some activities for summer are shown below.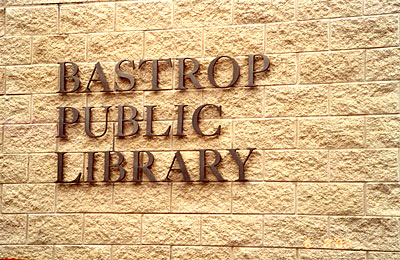 Don't miss your opportunity to visit the very active Bastrop Public Library!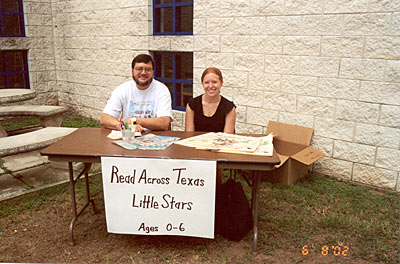 The Read Across Texas Summer Reading program had its kickoff signup on June 8, 2002. Ready at the signup table are Mickey Duvall, the Library Director, and Jade Rutledge.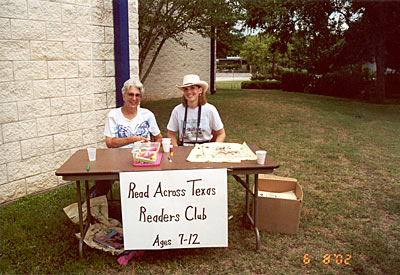 At the signup table for the Readers Club (age 7-12) Summer Reading program are Dr. Lynn Weiss and Bonnie Jecmenek, the children's librarian.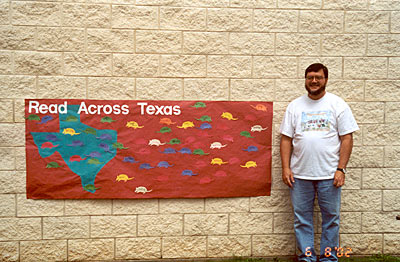 Library director Mickey Duvall in front of the sign that includes names of the participants registering for the Read Across Texas Summer Reading Program.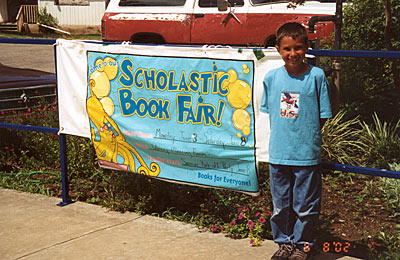 A participant coming to buy books at the Scholastic Book Fair held June 3-8th, 2002.
For a complete listing of the Summer Activities at your Bastrop Public Library, visit the official Bastrop Public Library Web site or call (512) 321-5441.
Bastrop High School Class Reunions
The Community | Site Search | Meet Neil Gurwitz | Community Calendar
Photo Tours | Comments/Questions | Mailing List | Links | Home
Web hosting, design, and database development by Eager Web Services, LLC
Copyright © 1999-2007 Bastrop Texas Network. All rights reserved.