Bastrop Affordable Housing
One year later - April, 2000
Construction and view of Riverside Grove.
As new home subdivisions are started in Bastrop, they will also be featured. View earlier pictures here.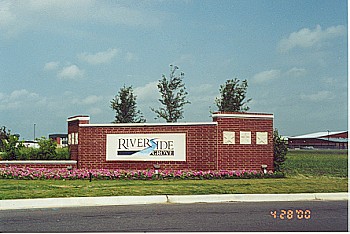 Riverside Grove Entrance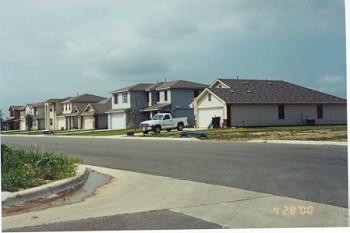 New homes in Riverside Grove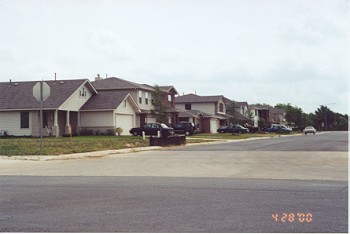 Another street of homes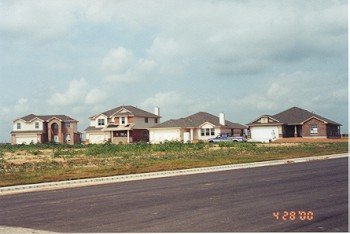 Homes in new section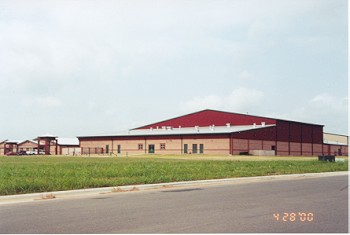 Bastrop Middle School-one of two schools within walking distance of Riverside Grove
View earlier pictures here.
Return to the Progress and Challenges Index.
I invite your comments and suggestions! E-mail: neil@bastroptexas.net.
Bastrop High School Class Reunions
The Community | Site Search | Meet Neil Gurwitz | Community Calendar
Photo Tours | Comments/Questions | Mailing List | Links | Home
Web hosting, design, and database development by Eager Web Services, LLC
Copyright © 1999-2007 Bastrop Texas Network. All rights reserved.