Bob Bryant City Park-Trees 2004
Page 1 | Page 2
The City of Bastrop takes great pride in its city parks. The newest jewel in our Park system is the Bob Bryant Park. The park is scheduled to be finished and dedicated in April, 2004. Tree planting to remember the Space Shuttle Columbia occurred Saturday, February 7, 2004 at the park during the Trees 2004 event. This event is organized by the City of Bastrop in partnership with TreeFolks whose mission is to grow urban forests, planting and education.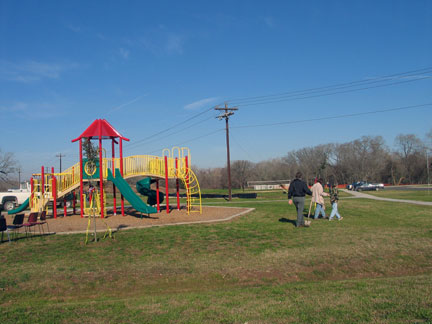 Texas Forest Service provided 3 volunteers to join the community volunteers in this event sponsored by TreeFolks, Kimas Tejas Nursery and the city of Bastrop. Pictured are volunteers on their way to planting a tree. There were 30 trees in 5-gallon containers to be planted.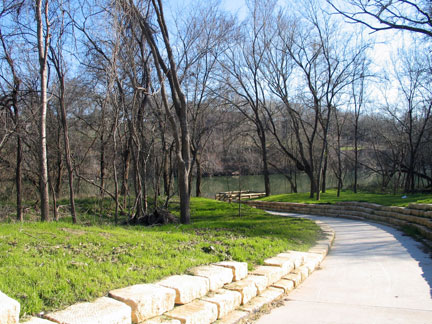 View of the trail to the Colorado River at Bob Bryant Park.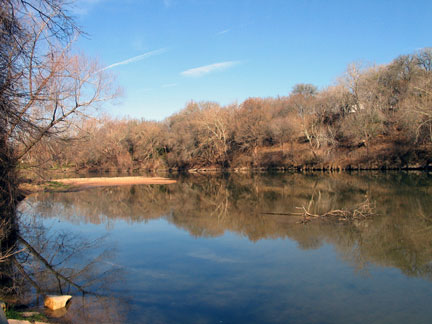 View from the Boat Ramp at Bob Bryant Park.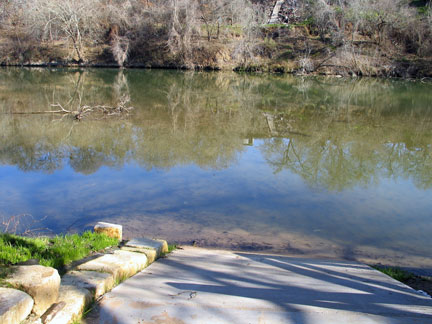 Another view of the boat ramp at Bob Bryant Park. Other areas of the park are being completed, including a hiking trail. Official dedication will be in April, 2004.
Bob Bryant City Park-Trees 2004
Page 1 | Page 2
Return to the Photo Tours Page
I invite your comments and suggestions! E-mail: neil@bastroptexas.net.
Bastrop High School Class Reunions
The Community | Site Search | Meet Neil Gurwitz | Community Calendar
Photo Tours | Comments/Questions | Mailing List | Links | Home
Web hosting, design, and database development by Eager Web Services, LLC
Copyright © 1999-2007 Bastrop Texas Network. All rights reserved.